Currently, we mostly manufacture products made of carbon & stainless steel and aluminium. Technocar manufactures many different types of fabricated parts witch parts are mostly welded structures.
We are able to weld large parts, up to 800 mm in diameter, using rotary tables. Technocar also uses a full scale of different methods for inspecting the quality of the welds; like pressure, or vacuum helium test for leakages and non-destructive X-ray and penetration examinations to identify welding fails.
Bicske site has got a well equipped welding workstation dedicated for welding of carbon steel sheet metal products.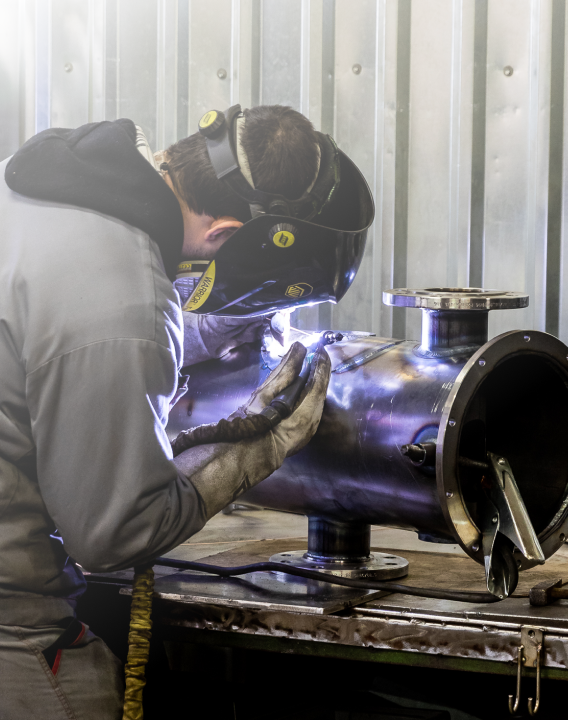 Technocar's main welding operations are running in Helvécia where, besides the conventional welding stations, two robot controlled welding cells are used for welding of parts of large batch sizes.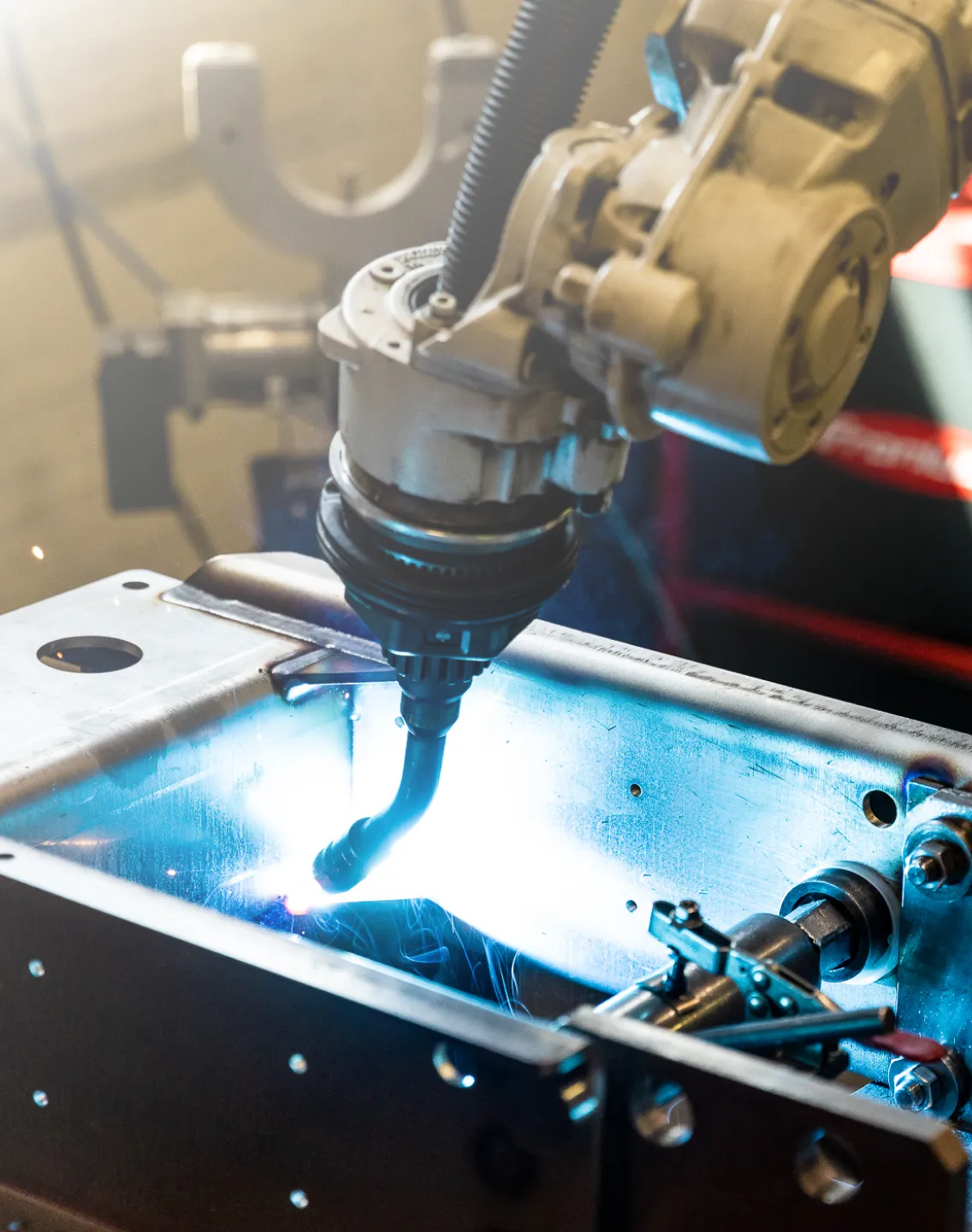 Welding department Helvécia
Helvécia site has got 9 separated welding workstations where TIG, MÍG and Laser welding processes are used for manufacturing stainless and carbon steel fabricated parts.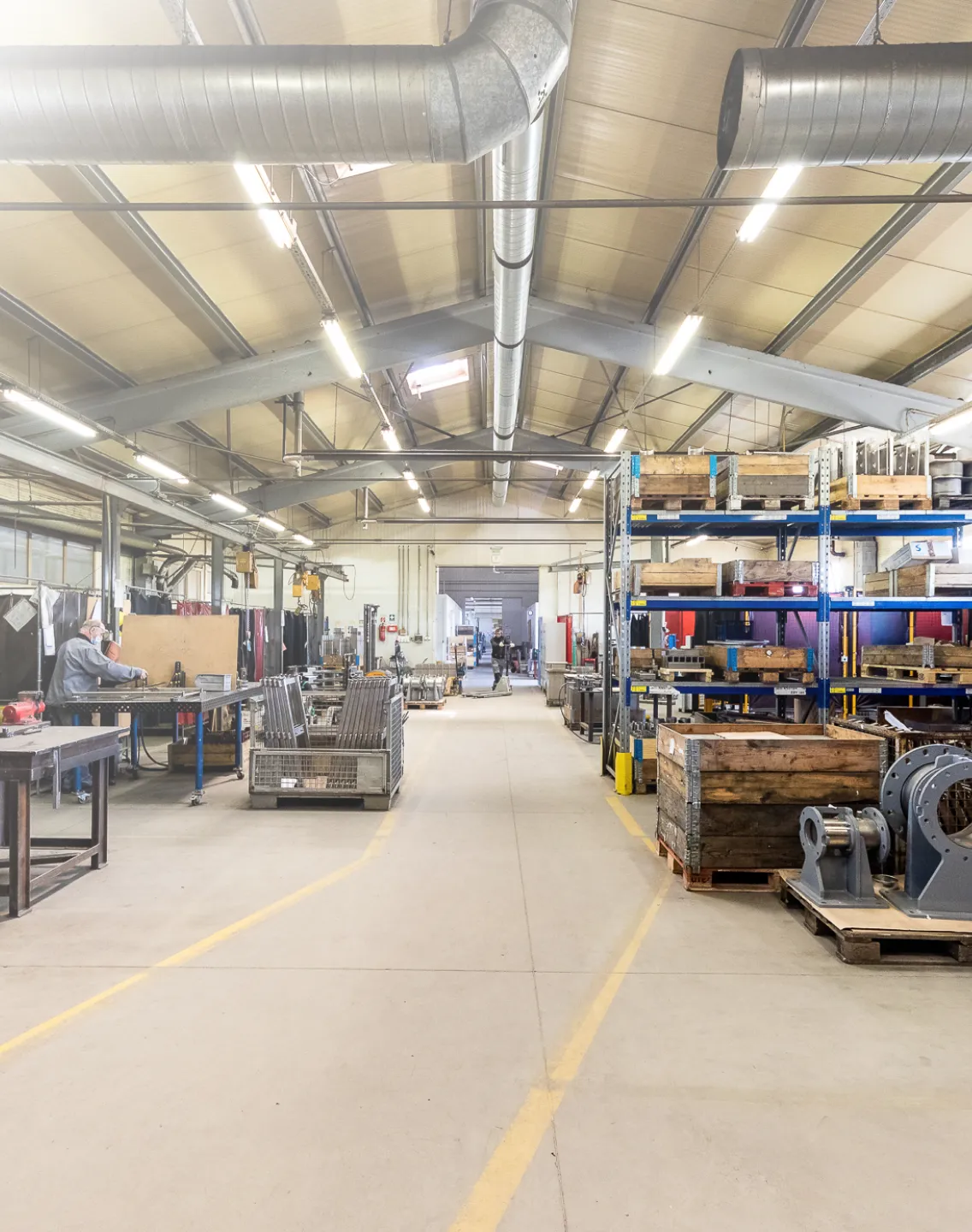 CNC horizontal, and vertical milling machines, CNC lathes with driven tool holders, Y axis, and counter spindle. Conventional milling machines, and lathes.
Conventional hole, and cylindrical grinding machines.
Press brake, roll bending machines, plate shears.
Hydraulic and eccentric presses.
Semi automatic painting line with conveyor and
drying chamber, painting chambers for large parts.
Automatic wheel shotblasting machines, sand and glass bead blasting chambers.
Manual assembly of various, complex products.
Coordinate measurements and optical scanning of parts to be inspected. Leak testing of critical parts by using special Helium Leak tester
CNC controlled flame cutting machine for thick hot rolled sheet metal processing.