We have CNC and conventional machining capabilities at all of our facilities. Our premise in Nagykanizsa is dedicated for CNC machining. We have other manufacturing processes available at our Bicske, and Helvécia sites, too. We can machine parts up to 400mm in diameter, and 750mm in length in our CNC turning machines. With our horizontal 4 axis CNC machining centres we can machine parts up to 900mm in diameter, and 1000mm in length, while we can machine parts up to 2050x770x530mm with our vertical axis machines. With our 5 axis machining centre we can mill parts up to 1600x800x800mm.
Our CNC machinig at Bicske is mostly dedicated for processing grey cast iron, and investment stainless steel castings. We have a wide range of conventional machines here, too, mostly for carbon steel part machining, and grinding. 10 CNC machines are available in our Bicske site to solve all different kinds of machining  tasks.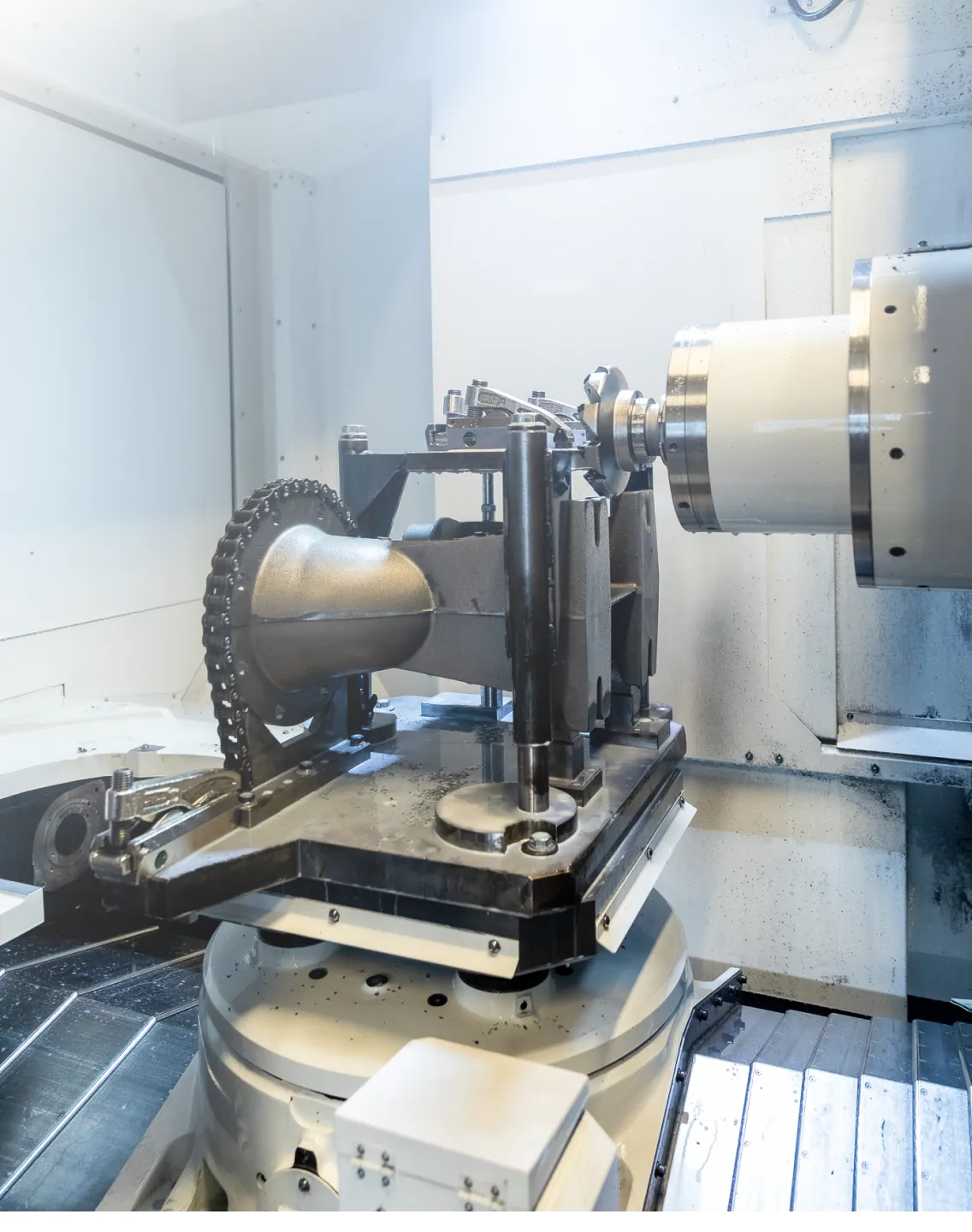 Technocar has got 12 CNC lathes, and machining centres in total in the Helvéca premise.
The main products of machining are grey iron castings, investment stainless steel castings, besides machining of many other fabricated, welded sheet metal parts.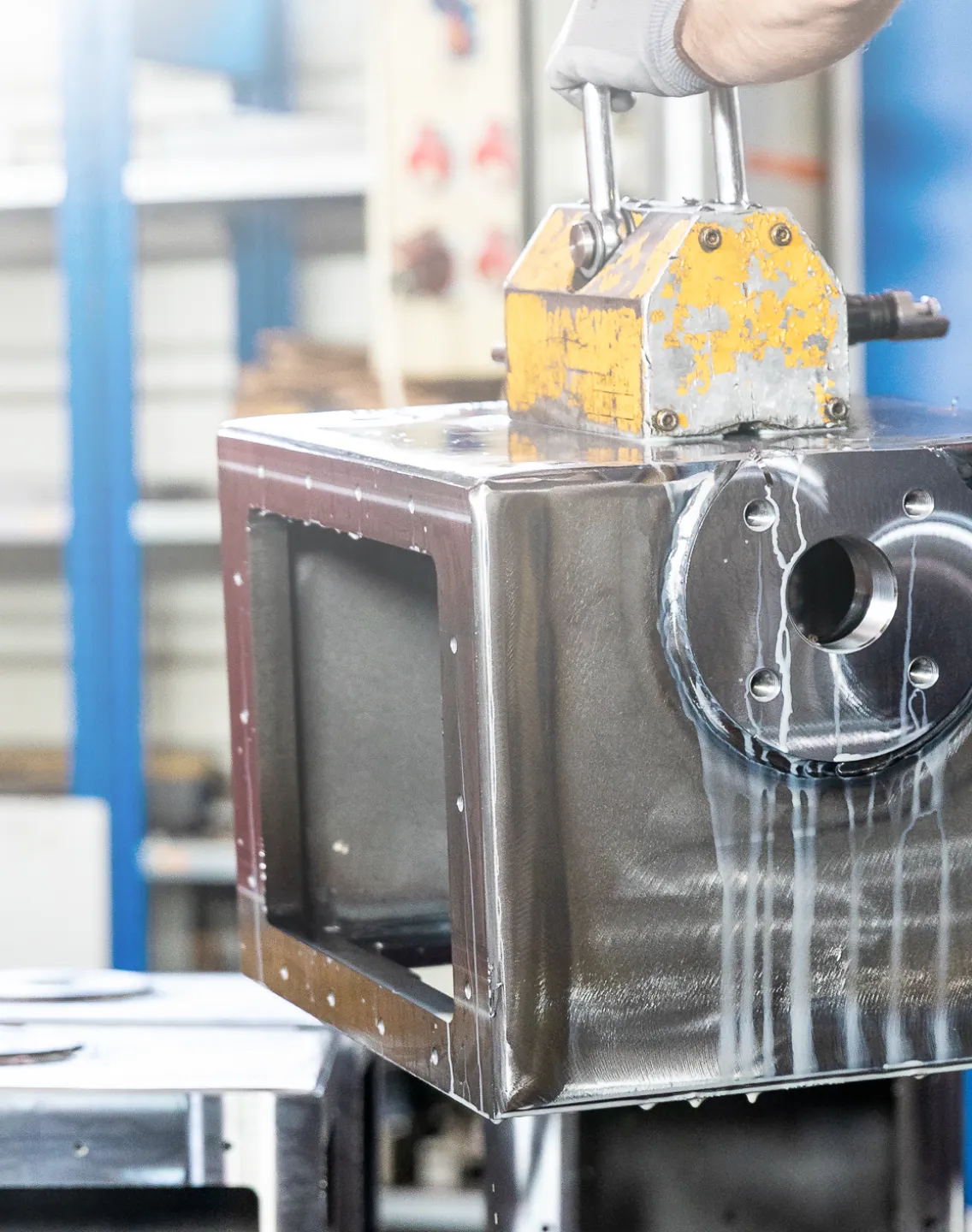 The main activity in our Nagykanizsa site is CNC machining . We have 14 CNC machines in total. Our main products here are casted aluminium and stainless steel vacuum pump parts.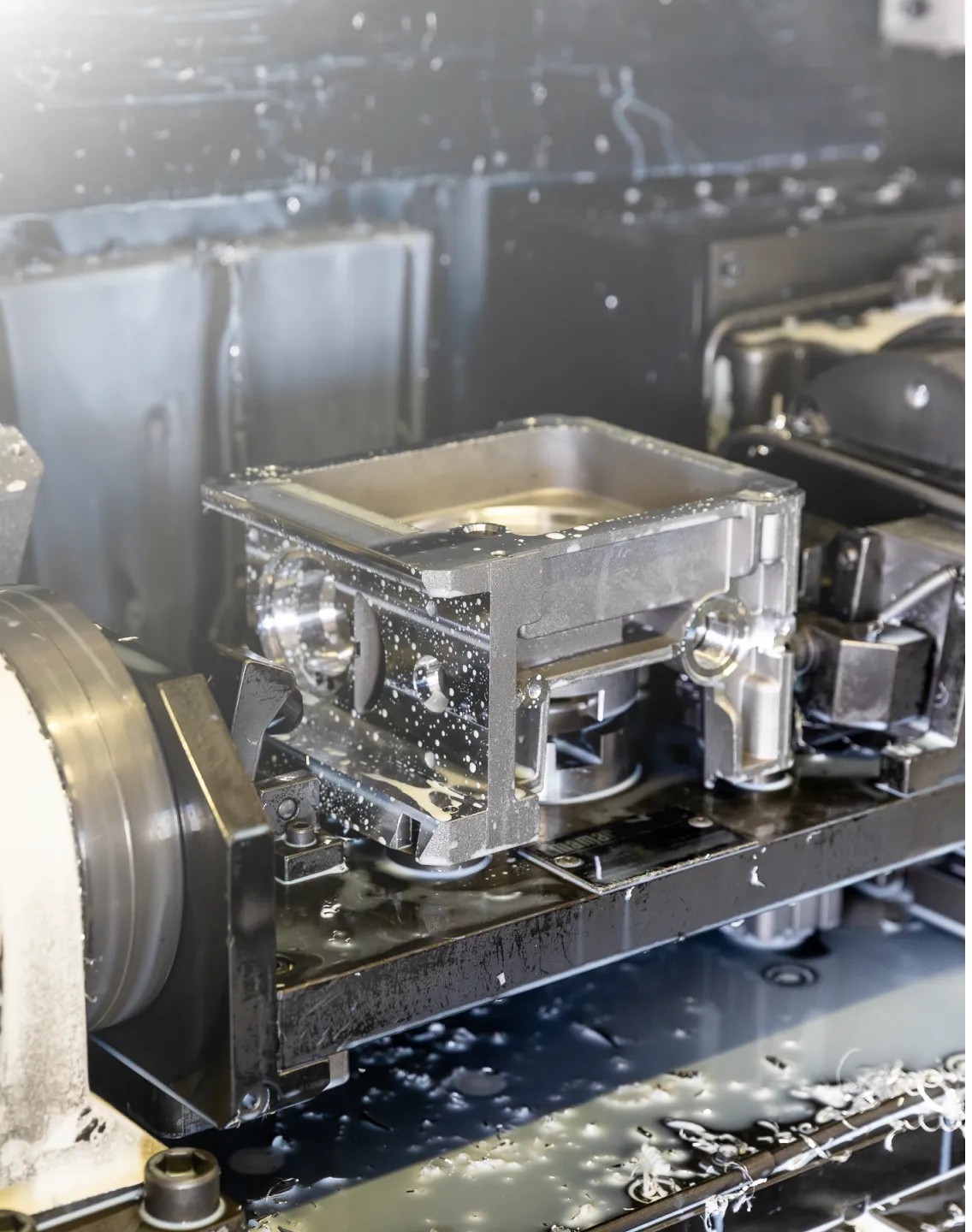 MIG / TIG / Laser welding machines with water cooling system for steel, stainless steel and aluminium welding. Rotary tables for large and small parts. Welding robots for high runners. Spot welding capabilities for sheet metal parts.
Press brake, roll bending machines, plate shears.
Hydraulic and eccentric presses.
Semi automatic painting line with conveyor and
drying chamber, painting chambers for large parts.
Automatic wheel shotblasting machines, sand and glass bead blasting chambers.
Manual assembly of various, complex products.
Coordinate measurements and optical scanning of parts to be inspected. Leak testing of critical parts by using special Helium Leak tester
CNC controlled flame cutting machine is applicable for thick hot rolled sheet metal processing.